Hi 👋🏻I'm Bernadette.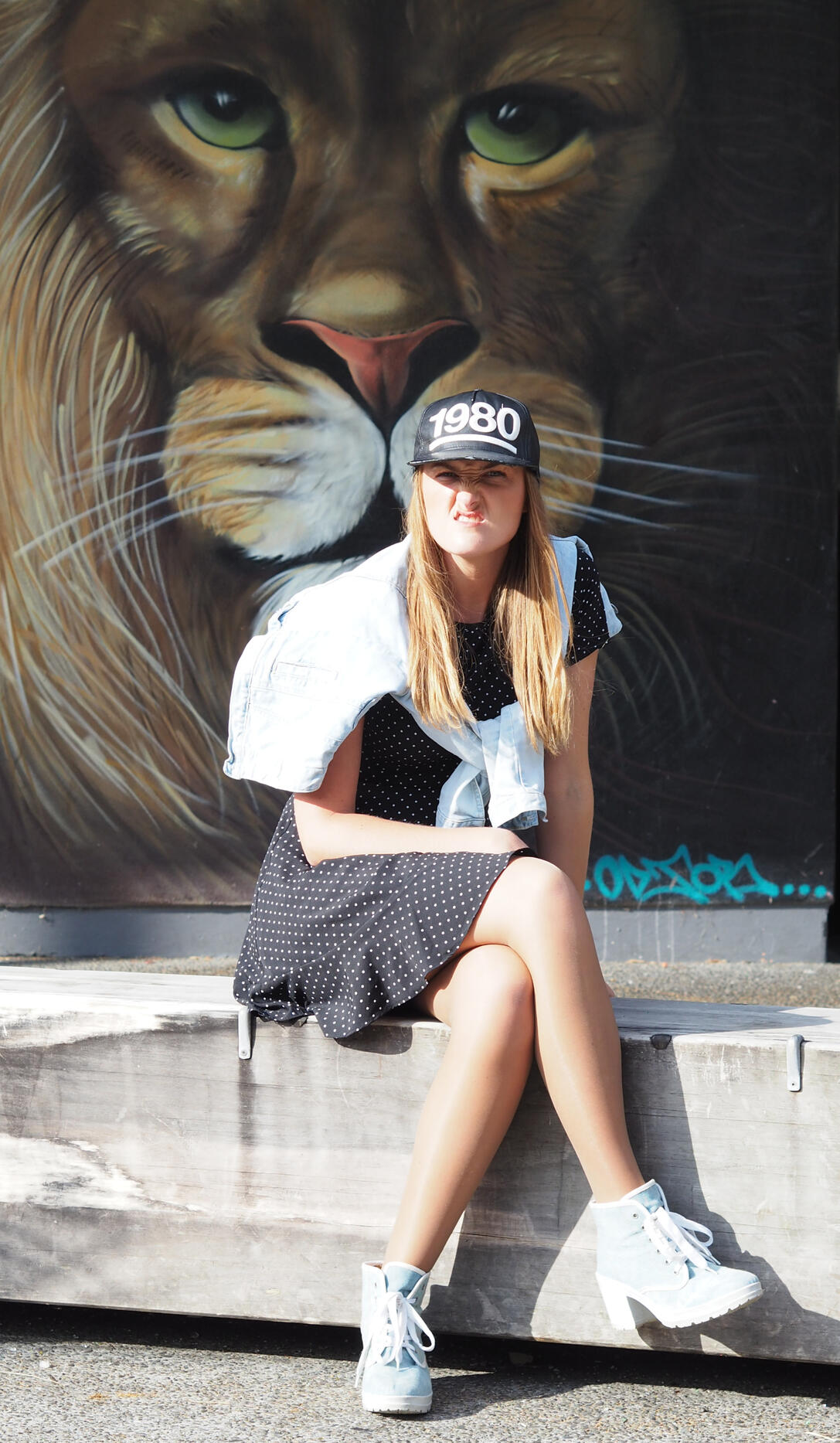 I'm a strategist and copywriter with training in email flows, brand voice, USPs and making marketing more "haha".I'm great with DTC brands like Shopify stores or retail. If that's not you, we'll still tango if you're obsessed with using creative ideas to stand out and keep customers close.If you've got a project that is "so me", ooooooh, spill!If you just wanna network — sure, let's Zoom.If you need someone to juice up your welcome email sequence, I'm busting to chat.If you don't know what you need... hit the contact bell and weep about your woes.So, well... click the contact button whatever your sitch?Now there's a clear call-to-action if you ever saw one!I'll be with you just as soon as I'm done snacking.🤜🤛B.
tailored email strategy & copywriting to start a cult following & blow up your sales
Whether you launched an online store to fight lockdown boredom or have an established brand that just needs a serious email makeover... together we will make people cheer, cry or giggle... then pull out their card and start buying.
email kickoff starter-kit
Get the basics in place so you can convert lookers into buyers and make sales while you slumber. Perfect if you haven't even blinked at email yet, have been collecting names but not sending anything, or have been doing the odd email broadcast without warming up new faces.You'll get:
Welcome new subscriber sequence (strategy, creative direction, 4+ emails written)

Broadcast template for ongoing updates—customised to your audience interests, ongoing marketing skills and resources, and frequency capabilities

Topic cheat-sheet to make ongoing emails breezier, including subject line ideas
---
already emailing and want to crank it up?
Need a complete email overhaul? Want to juice up your existing sequences with a more enchanting personality? Paint over or add additional sequences to convert subscribers, like when they abandon the cart and don't return? 😥
Keen to turn email marketing into a referral engine? If you've been using email for a handful of years but suspect it could do far more, start with an audit.You'll get strategy, creative direction, and a roadmap to move forward (P.O.A).
---
make email broadcasting a breeze
Are you waaaaay too busy to think up email stuff each month, but also fully enlightened about how much $$$$ you make when you put in the effort? Which probably results in last-minute broadcasts so you can tick it off the list, which, let's be honest, isn't turning you into the entrepreneur you dreamed you'd be? Ugh, I know right—adulting. Try one of these on:Done-for-you monthly or quarterly subscription (price on application)
Email campaigns thought up for you based on your goals; sent at a frequency within your budget

Copywriting done for you

If applicable, creative direction for designers

Plugged into your ESP and scheduled

Monthly progress report
Done-with-you monthly or quarterly subscription (price on application)
Broadcast template for ongoing updates—customised to your audience interests, ongoing marketing skills and resources, and frequency capabilities

Topic cheat-sheet to make ongoing emails breezier, including subject line ideas

You write, create and send—because you actually have the brainpower, as somebody else has done the strategy for you!
---
Know what you need? No idea what you need?Flick me a note and we'll soon find out.
but first, ample warning
I prioritise working with brands that give me the information I ask for, to mull over and snoop at before deciding if it's worth us meeting or communicating further. Jump in if you
already have a clear idea of who you serve/ideal customer

either have customers/users or have completed market research and validated your product

need copywriting or content that has a noticeably different voice — cheeky, bold, satirical, self-deprecating, bossy... anything but industry-typical or tame

are good at delegating and don't need to micro-manage

are cool with using asynchronous meetings* (e.g.Looms, voice notes on WhatsApp). I conduct a lot of business this way, and keep live meetings or Zooms to a minimum.

understand that while it's up to you what you do with copy/concepts once I receive payment, I am a Christian, so don't ask or expect blasphemy or uncensored F-bombs in my work; and I reserve the right to yay or nay working with particular brands or products according to my value system.

are fine with me not wining & dining or socialising with my clients. I probably won't come to your launch party, but it's not personal. More drinks for you, I guess!
Ready to pour a little saaaawwwce on your marketing?
for example...
---
Click to peep at past projects & samples, or sign up for my newsletter to see reviews and rehashes of brands in the wild.
---
I continuously train with creatives and copywriters who are active in the field right now, running their own agencies and regularly testing what works in the real world.
In particular, I've tackled...
email copywriting with Chris Orzechowski, author and owner of Orzy Media, a specialized email marketing agency for e-commerce brands

memes and shareable content with Adam Hunt of White Label Comedy

brand voices with Justin Blackmore and Abbey Woodcock

unique positioning with Kevin Rogers and Ross O'Lochlainn (CopyChief)
Copy & Concepts for a Cheeky Snack Start-up
---
A Kiwi brand with a strong do-good element wanted to stand out from the saturated "natural foods" market using humour in their brand voice.Click to zoom up and scroll L/R.
---
---
---
sample emails for a giggly flip-flop brand
---
Golden saw a crafty Summer hack... grabbing the bread tag used to seal bread bags and fitting them into your flip-flop to stop the strap "unplugging"... and made it a permanent fixture, so you'd never have to suffer "jandal blow-outs" again.I love my Goldens.So much that I made fan art um, a stash of email samples about them.It started off with an unsolicited review of this seasonal sale email...
---
---
Which I remixed into...
---
---
And then I got my feet wet again with a post-purchase thank-you email... this was part of a breakdown on how to be more creative in your marketing without ripping off other brands.
---
---
Where would that link go? To a little VIP surprise, because this is a great time to nurture your customers beyond their expectations:
---
---
The fake certificate was inspired by a tagline I'd seen in their marketing.The new customer could be taken to a hidden web page, where they pop their own name into the certificate and save/share/print/gloat to get brand publicity.
Was all this getting a bit stalkery? Probably. But I threw in one more for good measure... a date-triggered email for dormant online shoppers:
---
---
Brewery Video script, Info Memorandum & Intro Letter copy
---
A craft beer brewery needed help getting attention for a crowdfunding campaign.I worked with a video agency to come up with a script that would work on both current followers and new eyeballs; making sure it was equal parts entertaining and converting.I also wrote and jazzed up much of the information memorandum, using a voice to match the video and stand out.The founders' letter from that was repurposed as the sales letter/copy for the Pledge Me page.
---
---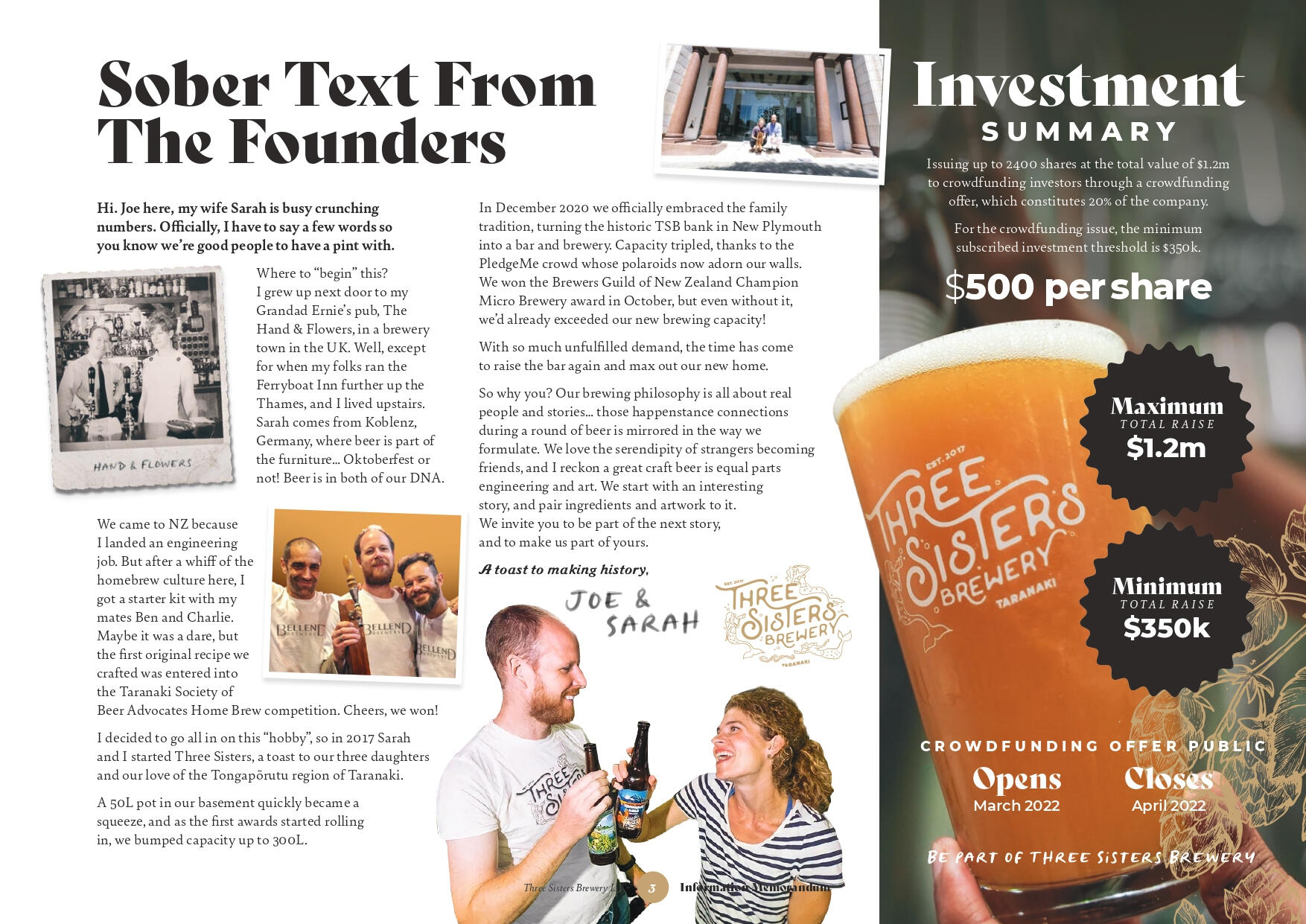 ---
---
Merch concepts for burger franchise
---
An emerging international burger franchise was reviving their staff merch to match their sassy personality. I worked with their merch agency to whip up some wordy concepts that worked with their brand voice.
---
---
sample email broadcast templates for a pop-up desk brand
---
Refold launched on Kickstarter with their pop-up cardboard desk that lets you work from anywhere.I'd love to see them using email to convert more... I've had their desk on my wishlist for over a year, but never made buying it a priority! Email gives people the push they need to take action.I suggest: an automated welcome sequence for peeps who are ready to buy, and fortnightly broadcasts to warm up those who need the slow roast.I designed 2 broadcast templates that would give them a simple place to start and stay consistent with publishing.Each section relates to a goal/interest of their potential customer, and softly sells the product.Because of this, we also keep past buyers engaged, evangelizing, and ordering again.
---
---
Give me your palm for a sec and shut your eyes.Wait – keep them open. Keep reading.Lemme guess:You designed a remarkable product. You're super proud of it.You have a Shopify store. It's doing alright.You post on IG. You advertise on FleeceBook. You might even lip-synch on TikTok!But when people sign up for your emails, the party kinda…. Dies.It's mega annoying. Surely if they signed up, they're interested… right?Why aren't more people buying? More often? More stuff?After all, you've got a SharkTank-worthy product.So you yell at them with FIFTY PERCENT OFF!
NEW PRODUCT ALERT!
BLAH BLAH BLAH HOLIDAY PROMO!
LOOK AT ME… I'VE MADE MY EMAIL PRETTIER… PLEASE, CAN SOMEBODY PLEASE CLICK ON SOMETHING!It's no use. Your emails are lost in a sea of much more interesting and urgent messages.Why do you have to bribe people with discounts every time you wanna make sales?
How are you expected to grow a business when you're constantly sacrificing profits just to keep things moving?You're tired of it all. Social media is like a bad gym that you wish you'd never joined. Basically have to offer your firstborn child to get any reach on your content and then they go and change the rules again.If you could get your email cranking, it might be worth it.But that's impossible, email is dead and dull.
It has to be, that's just how it's done. Everybody knows that. You put interesting stuff on social media and just focus on closing-closing-closing once you have their address! Duh.Wait.Wait a sec…Are you thinking what I'm…?Like… I'm just a humble palm reader here, but… why does everybody make email the afterthought??Surely if a brand broke the rules and revved up email, it wouldn't work? Yeah na, waste of time.It didn't work for Last Crumb… a 2-year-old handmade cookie company with an email waitlist of 140,000 people and growing. Fools! Why aren't they dancing on TikTok? Bet they'd be able to sell cookies at $13 each instead of a measly $12 if they got with the trends and kept email in its place.There's no way to make email content so damn good that people lust for it, share it with friends, talk about it over brunch, screenshot it and share to Twitter, beg to buy, pay full price…
Hey you…
Why the long face?
Business keeping you up at night?
If you're gonna toss n turn thinking about your 'units sold' goal, let it be cos you can't believe you actually hit it!
You started this journey with nothing but sheer excitement and the shirt on your back.
You wanted to make a brand that would stand out, become a household name, be gushed about in Forbes. Oooooh!
Well, at least… a brand that would have sticking power—the kind where customers evangelise for you while you're halfway around the world, grinning at your kids eating sand and your significant other ushering a baby turtle into the ocean.
Instead, you're stuck in a time loop, trying to remember the sound of gentle waves lapping the shore.
You're praying your supplier will come through, helping box up deliveries, mediating a storm in customer service, in a frazzle cos your cart page is buggy, and playing HR because the last person you hired to hire kept hiring the wrong hires and letting you do the firing…
And your marketing team... #?@%!
You're PAYING them to be creative, and they keep offering you the same soggy rat every other cat in the game is playing.
Look, you can lip-sync on TikTok. You can run FleeceBook ads. You can bribe IG influencers to pout while they wrap their long nails around your product. But…
You've still got a traffic problem—you don't have enough.
You've still got a customer problem… sigh, more please.
You've still got a retention problem—where'd they all go? 😥
The answer is simple: keep doing whatcha doing, it'll all work out!
OK bye.
.
.
.
.
.
.
.
.
Hmmm… not feeling so confident?
Feeling uninspired about the brand you lovingly birthed?
Need someone who'll see it in ways you never imagined, that will have you leaping out of bed again?
I guess if you're tired of pinning all your hopes and dreams on tactics, you could try creativity, behavioural psychology, words people actually wanna read… Y'know, the stuff that transcends shiny objects and gives your brand the foundations to stay grounded, no matter what hissy fit the global economy is throwing now.
P'raps it's time to look for ways to get you sales now... without burning out your customers.
P'raps email marketing doesn't have to feel like a tone-deaf salesman at your door.
P'raps you need to think wider than digital... p'raps you need to break the rules and embrace being a market leader who tries new things.
What if there's not a magic bullet that solves everything in one hit… but a creative strategy that pushes your targets up and off the sales dashboard?
Maybe you'll get a vacay sooner than you think.
Maybe you can be more than a leader in your category... maybe you can become invincible; be in a category of your own?
Because if your customers read your marketing before they even hop out of bed, and it makes them feel better about the meaning of life... YOU'RE WINNING. Proctor & Gamble will cry themselves to sleep at your competitive advantage.
Ready to become email famous and filthy rich?
Pricing & packages
Find endless content ideas that are
1. relevant
2. not boooooooringHint: it's not just me making you download a free calendar of prompts. We are running out of "World Blah Blah Days". No offence, but your customer probably doesn't care that it's the first day of Winter, or the first day of Spring, or thinks it's World Whiskey Day every day.When you know the secret to endless RELEVANT ideas, you'll never stall with content creation. You can work with me to get a tailored cheat sheet for your brand or simply outsource ongoing creation to me, while you focus on fulfilling your increasing order numbers.
I've dipped my toes into social enterprise, SaaS, wellness, beauty, food, home + lifestyle, and a couple weird ones I'll take to the grave.
Direct to consumer, consumable products, and retail are my jam; however some B2B brands work well with my marketing style.
https://justemail.io/blogs/news/abandoned-cart-vs-browse-abandonment-email-campaignshttps://www.maceymedia.com/pricingautomation
welcome sequence
new customer sequence
product pre-launch sequenceweekly content broadcastsugh. I can't see what I needok. drop me a line
Email Marketing. The undeletable kind that you cry with relief at because it is so cleansing of all the dullness in your inbox.
Email is the slow-cook method everybody is noticing again.
There are secrets to crafting emails that people will read, forward, reply to, buy from, and crave.
Statistically, email still blows social media out of the water for "transactions made".
You cannot afford to be vanilla in the inbox, and avoiding email leaves money on the table that you could be spending on fun team-building exercises or work lunches... or whatever it is you'd like to do with bonus profits. Bali?
I'll strategise how you can stand out in inboxes, create templates that won't feel like templates to the reader, and craft copy that will make you whip out your gratitude journal and thank the heavens we met.
RIP, BORING EMAIL BROADCASTS.LONG LIVE WRAPPING YOUR CUSTOMERS AROUND YOUR FINGER SO MUCH THEY WANT TO TATTOO YOUR BRAND ONTO THEIR FACE."Dear Valued Customer.
We'd like to offer you yet another discount that will cut into our profits this month in hopes you'll please, please buy something..."
Arghkkk, kill me already.
Or… just kill the meh? The stiff collars and formal cliches won't be missed.
Instead, imagine throwing an epic party in your customers' inbox, where they become so addicted they BRIBE you by buying stuff, just to make sure you'll email their next dopamine hit. Imagine them forwarding stuff to their friends, who then get FOMO and join your cult er, email list.
Hmmm. You've heard someplace that email converts to sales 4x more than social, and while you probably should read a book about that, you've got fires to put out and orders to ship. Fair nuff.
Hey, it's not that social is a waste of time... it's just that you're on rented land.
You don't own the database. You don't invent the rules.
Just when you figure out FleeceBook, everybody jumps ship. It's TikTok today, TaTaaaa tomorrow.
Isn't it frustrating? Every platform starts off free and awesome, but as soon as enough people use it to be worth going all-in on, it becomes a toll road that hikes its prices every time another car uses it… and has a list of terms and conditions that circles the earth 3 times.
Fine. But how to crank up email? This is going to sound so common sense you'll wonder why you aren't already doing it. First, throw in engaging content designed to make people want to share–the same as good brands are doing on social.
Entertain them. Memes. Laughs. Hacks. Fun stuff that hints at your product. Useful testimonials. At ease, soldier!
Then, pitch. No, not like a telemarketer that keeps calling and talks over you while you're making excuses about cooking dinner… don't be weak or needy or drone on. But have confidence in your product–you're not "bugging" your subscribers, they signed up to hear about your offer, and you've earned the right to pitch by hosting a full-time party in your email broadcasts, right?
Show them a good time! Tell stories that show your product solving problems and help people escape mundanity for a bit. Use words people relate to and write the way people speak. Loosen your tie or better still, change into a t-shirt. Act like your customer is parked up on the couch giggling at your email and you're yelling from the next room "hey. So you gonna buy or what".
People will buy. They'll also start to reply with "thank you!!!!!" and "love this" and "if you can't marry me can I at least get branded hoodies for my wedding because I've never met a bottled water brand like yours".
Wait, so… just do email marketing? I'm not saying that. The mix differs across industries.
Some brands have walked away from social entirely. (Looking at you, Lush cosmetics.) Some have broken industry practices by making email marketing the central part of their business model. Search "The Hustle Newsletter" and "The Skimm".
But yes, do build additional tactics into your strategy, like making your social content feed into your emails–so people crave the total experience and subscribe. And involve your readers in ways that go beyond just another product giveaway.
For best results, use regular broadcasts as well as setting up one-time sequences for things like welcoming new subscribers, nurturing new customers, or helping close a sale. Make your words do the heavy lifting instead of prioritising how pretty the design looks–after all, what good is a pretty face if it lands you in junk mail jail, doesn't load correctly, or looks amaze but doesn't make people DO something? Yes, you can use pictures. But only after you have built out the purpose and copy, so it functions regardless.
Whatever you do… entertain your readers. Assume that you have to fight to the death to grab and hold their attention, and you'll be rewarded with purchases, purchases, and more purchases.
Sounds kinda fun, hey!
We're gonna set you up with systems that catch and convert customers while you're zzzzzzzzing.
We're gonna pour source over all your content so that people double-dip.
We're gonna sneakily wean them from passively following you on social media, where you don't even know their real name, to offering you their firstborn child if it means joining your famous inbox parties!
We're gonna make you not just a leader in your category... we're gonna make you invincible; put you in a category of your own.
Because if your customers read your marketing before they even hop out of bed, and it makes them feel better about the meaning of life... YOU'RE WINNING. Proctor & Gamble will cry themselves to sleep at your competitive advantage.
Ready to become email famous and filthy rich?